November 23, 2016 —

Club Texting
How important are the final months of the year for your business? If you are like most, they make up a solid percentage of your overall sales. In 2015, the total revenue from holiday sales reached $626.1 billion, which was a 3 percent increase over the year before, according to the National Retail Federation. SMS marketing provides an avenue for marketing your business to help you increase holiday sales and take advantage of these peak shopping months, even if your company is not in the retail industry. Not entirely convinced? The following might help.
Stand Out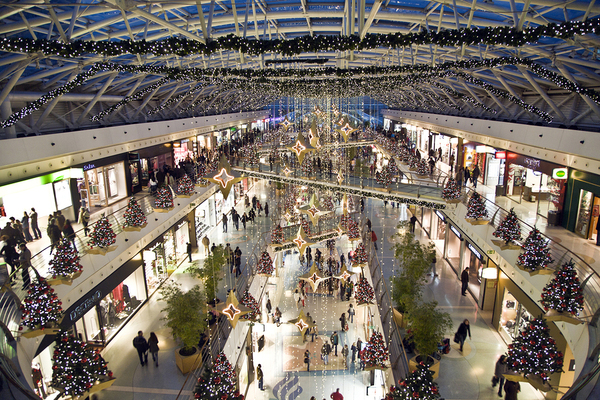 There is tough competition during the holidays; stand out by texting.
The winter holiday season is an important time for sales, so most companies put in extra marketing efforts advertising sales so that they will attract customers to their business over the competition. This means that the average customer is flooded with ads from a variety of sources, including emails, social media posts and ads, print ads, radio and TV spots, and mailers. This flood of information makes it really easy for anything you send out to simply get lost in the shuffle.
With SMS marketing, you can stand out from the crowd. Although it is an effective marketing channel, not many companies actually use it. There is also no spam filters on messages, although there are rules defining to whom you can send marketing messages. This means that your messages make it past the massive numbers of messages your customers received and are actually read.
Increase Engagement
Not only do the messages in your SMS marketing program stand out, but they also are actually seen. Text messages have an almost 100 percent open rate, compared to just between 20 and 30 percent for emails. More people see and read SMS messages. This increases the potential number of people who actually take action on your messages. In fact, text messages have a 36 percent click-through rate, compared to just 6 to 7 percent for email. Social media marketing also has a much lower hit rate than a texting campaign.
With an increased engagement, you have a better chance of converting customers. They receive your messages and read them, which already improves the chance they will act. With a strong, motivating message, your customers will take the final step and convert, giving you the sale over your competition.
Reach Customers Anywhere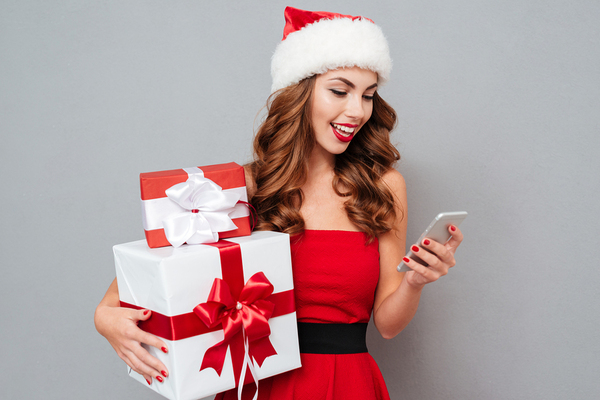 Texting lets you reach customers anywhere, even when they are already shopping.
Cell phones have become an extension of a person. According to one survey, a high number of people would rather give up a number of things, such as sex, a car, a bed, a vacation or a cup of coffee, than their phone. Most people carry their phones with them everywhere they go. Therefore, with SMS marketing, you have the chance to reach customers anywhere. They will read your message even if they are not connected to the internet. Perhaps they are already out and about doing some holiday shopping when they receive your message. They can take action right away, increasing the chance that they will actually do it.
There are many other reasons to take advantage of SMS marketing this holiday season. Once you have started your campaign, you will not want to stop even after the rush of holiday sales are over. The same benefits that accrue to exceed your goals for the final months of the year will continue to help you to grow your business and reach all your goals.
Ready to get started and improve your business this holiday season? Try ClubTexting for FREE.