July 14, 2015 —

Club Texting
Businesses always need to stay a step ahead of the competition, and coming up with new and creative ways to drive traffic to our sites is one way to increase your customer base and, therefore, sales. Right now there is no hotter market than mobile and text messaging.
Read on to learn about three of the most effective ways to drive more traffic and conversions to your business through the use of text messaging, while also integrating your SMS marketing with some of the most commonly used methods in marketing today.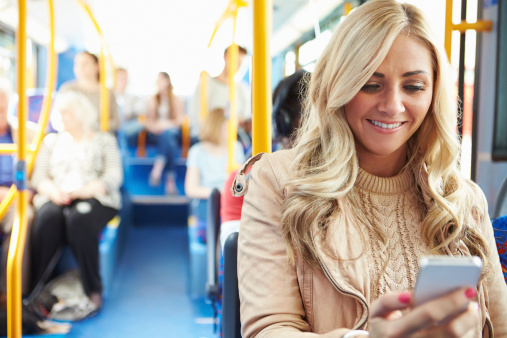 Podcast Call to Action
Podcasting is growing at a massive rate, and millions of people are listening to various podcasts for the first time every single day. As podcasting audiences continue to grow, more entrepreneurs, marketers and businesses are discovering ways to connect and engage with these audiences.
An excellent way to include a commercial spot or call to action within a podcast is with text messaging. During a commercial break or at the end of a podcast episode, the host can say, "To learn more about XYZ, send a text to..." which you can then follow up with the number and your site URL.
Most people listen to podcasts through their mobile devices, so they'll already have their phones in their hands, making it easy to send a simple text in a moment's notice.
Keynotes and Conference Sessions
No matter how quickly the Internet continues to grow, there will always be live events, meetings and conferences throughout the world. At the end of most keynotes and sessions, the speaker will display a slide on the screen with their contact information, email or site address. While this is good in theory, 99% of people will forget to jot down this information before they leave the room.
A better alternative is for the speaker to spend a minute telling the audience to text a certain number with a specific message to get a free report or something else of value. By performing this call to action during a live session and giving everyone a minute to whip out their mobile devices and take action, the speaker will likely see a significant engagement response.
Now imagine how effective this can be when speaking to 500-1,000 individuals!
Webinar Notifications
As marketers continue to find exciting ways to deliver their messages and build new audiences, webinars have been on the upward trend. A webinar in a live event held online, usually with one or two presenters and hundreds of attendees viewing a slideshow or other type of presentation. The concept is simple, but getting people to attend the live event can be tricky.
When someone registers for a live webinar, the user usually provides their name and email address. An email is then sent an hour before the webinar to remind everyone to attend.
A better way to get more webinar attendees is by also asking for a mobile number so a text alert can be sent before your event takes place. Since text alerts and notifications are almost always instantly read, there is no better way to increase attendance to live webinars.
Text Messaging Isn't the Future, It's Now
Text messaging is all about engagement and getting users to take action. When implementing text messaging in your existing brand or business, be sure to provide value and a relevant call to action. There is simply no better way to see faster results than through a direct message to your consumers' mobile devices.
Zac Johnson is an entrepreneur with 20 years of experience and always looks ahead for latest ways to increase brand engagement and awareness. Learn more about Zac and his latest "How to Start a Blog" project at Blogging.org.