August 28, 2016 —

Club Texting
As the temperature increases, some businesses start to see their sales take a dip. Conversely, those that specialize in summertime goods and services work hard to make their busy season get them through the rest of the year. Whether you rely on summertime sales or just are looking to bring in some extra business during the season, SMS marketing can help you to boost your sales. If you are starting a new campaign or just looking for a way to spice things up, try one or more of the following messages for a more successful summer.
Sizzling Sales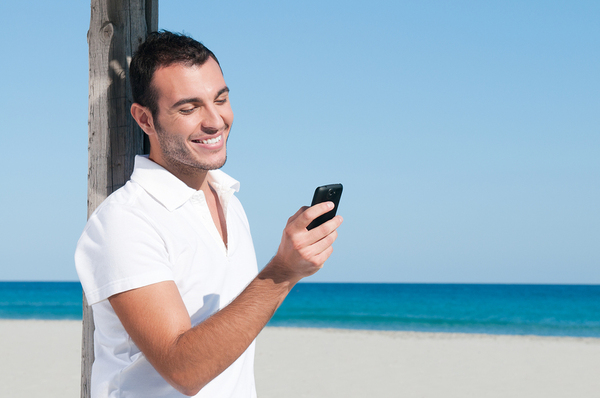 Use your texting campaign to promote your summertime sales
Sales are a great way to draw in business no matter what time of year. One way to increase awareness and interest is to create something that attracts the attention of your customers. To do this, play around with summer-based puns for your sales. This could be using terms such as sizzling sales or beat the heat. Incorporate this language into your SMS marketing messages to draw a crowd. For example, your message might read, "Beat the Heat with our 20 percent discount on summer clothing. Redeem in stores before August 15."
You can take this even further with text messaging to promote last minute deals that reflect the day's weather. Most people carry their phone with them everywhere, so you can feel confident they will see the text right away. When the weather calls for an abnormally hot day, tell people how coming into your business will help them to avoid the heat. If you are a restaurant, this could be a special limited-time offer on cooling foods, such as ice cream or specialty drinks. Movie theaters might advertise their air-conditioning, and retail stores might push certain summer items that help keep people cool.
Free Popsicles for the First 100 Customers
Free swag is another way to draw in a crowd, especially when it is available for a limited time. Take advantage of the hot days and offer something for free when they shop. It can be something inexpensive but fun, such as popsicles, or it can be an item related to your business, such as branded sunglasses, flip flops or a tote. Make this exclusive to your SMS marketing program for an enhanced effect. Your text might read, "Be one of the first 100 customers before noon on Monday and get your free sunglasses to sun in style this summer. Bring in this text to our stores today."
Summer Scavenger Hunt
Summer is a time when people spend more time outdoors, which often also involves spending time with friends and family members. Get people's attention by offering a summer-long scavenger hunt and motivate them to play with their friends and family members. This might include daily or weekly texts that take people from one clue to the next.
At each successful new location, they win something small, such as a new coupon. Then, anyone who reaches the end of the scavenger hunt around Labor Day is entered into a drawing for a larger prize. This might also facilitate discussion and competition among your customers, building a larger community. Your texts might read something like, "Click here for today's scavenger hunt clue. Successfully locate the item and receive a 10 percent coupon valid for this week."
Summer Solstice Party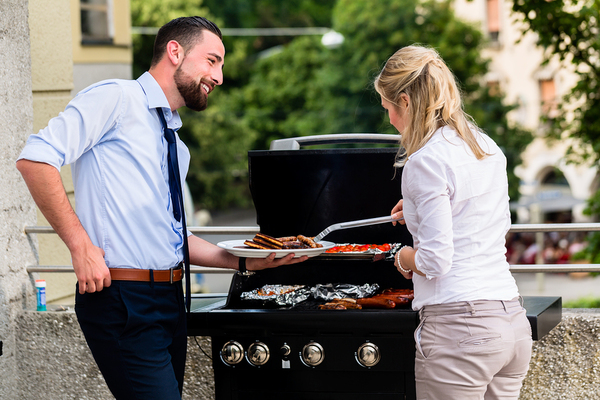 Invite customers to a customer appreciation BBQ to celebrate a summer holiday
Whether at the beginning, middle or end of summer, attract customers through hosting a party. This might simply be a day of specials and exclusive sales and extended discounts or it might be a genuine customer appreciation party. Either way, attach it to a particular holiday in the summer. This might be one of the more traditional ones, such as the summer solstice, July 4th, Labor Day or Flag Day.
Alternatively, you can get more creative by choosing one of the lesser-known holidays, such as National Ice Cream Day or National Cheesecake Day. Your text would state something such as, "Come celebrate National Ice Cream Day with us and get a free scoop of ice cream with every purchase of $5 or more. Bring in this text for your treat."
These are just a few examples of how to get creative this summer to draw in customers with your SMS marketing campaign. Just remember to keep the content of your messages under 160 characters, exclusive to the medium, and of value to your audience, and don't forget a strong call to action.
Ready to see how one of these messages works with your campaign? Try ClubTexting for free.