October 6, 2016 —

Club Texting
School sports rely on fundraising through the booster club to finance many of their activities. Educational funding continually sees cuts, making any booster club financing that much more important. However, traditional fundraising such as selling candy or cookie dough does not always provide sufficient donations to bridge the gap, and neither does ticket sales to the games. Rather than utilizing sales campaigns that take most of the proceeds and require a lot of work on the part of the team, try using mobile texting to support your next fundraising campaign.
Increase Your Supporter List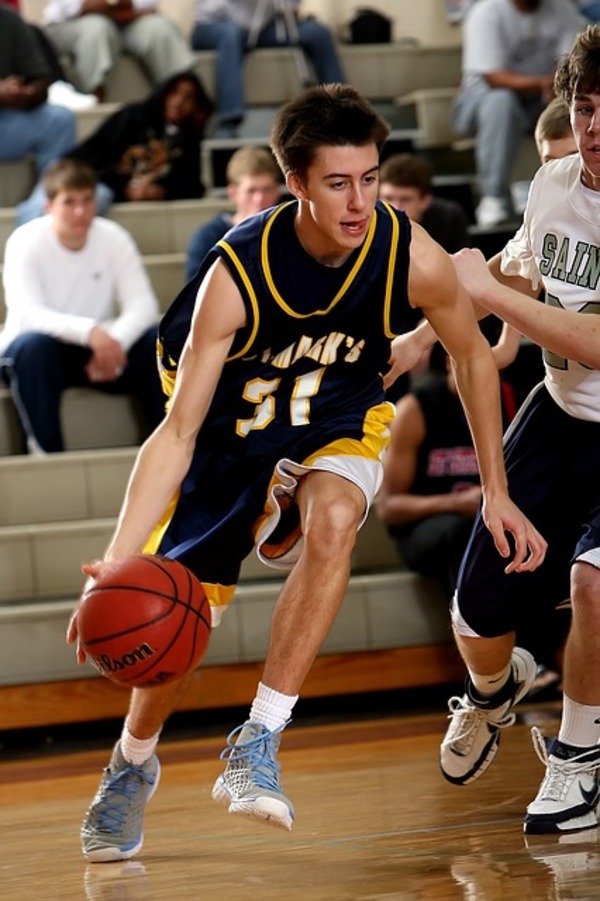 Texting campaigns helps to bring in more community support for your team.
For your mobile texting program to have a significant impact, it is important that you increase the number of supporters for your booster club. People can sign up to receive texts from you, including fundraising campaigns and information about games and other events. Invite your students to share the information with their social network and promote it in the community as well. When you put up flyers and posters about any events you might have, whether fundraisers or games, include a keyword and number that people can text to opt into your booster club text campaigns.
This provides a way to get more of the community engaged with your team, which in turn leads to more opportunities for fundraising.
Boost Traditional Fundraising
Traditional fundraising still provides a great way to bring in much-needed funds to your school. Booster club text campaigns provide a way to support these fundraisers. Send out alerts to your subscribers when you have a bake sale, raffle, BBQ or car wash. Most texts are opened within just a few minutes of receipt, so they offer the perfect medium for reminding people about your fundraising events on the day or the day before to increase attendance.
Texts also have a high response rate and a high open rate. This is highly beneficial for when you are selling items, such as candy, cookie dough, candles, calendars or other items. Include a link to the web page through which people can buy the items. Your team members simply send a text message to their friends, family members and other people in their network. You also send a text out to your subscriber list to increase the number of people who purchase items during your fundraising campaigns.
Text to Donate
Texting campaigns also offer a way to simply ask for donations. You might be familiar with text to donate campaigns that many of the large non-profits, such as the Red Cross, run after a disaster to raise money. Your booster club can take advantage of the same programs.
However, many smaller organizations find that using mobile texting programs to send out a link to a web page for donations works much better. By sending out a web page you have designed, you have much more control over the process. Your supporters also have the chance to donate more money than the traditional text to donate campaigns, which often have a set amount such as $10 per text. It is an easy way to ask for donations from your supporters without having to sell anything.
Run Creative Campaigns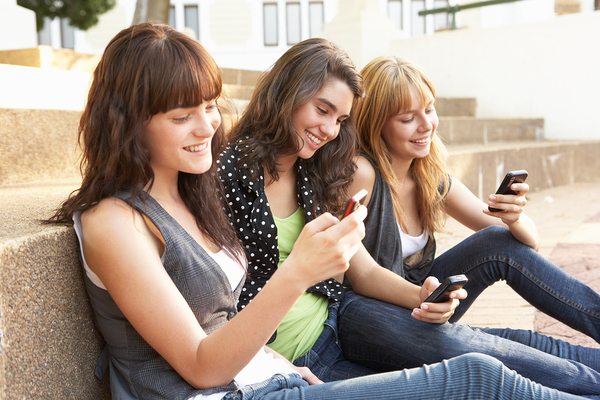 Use the power of texting to promote new and creative ways to fundraise.
Your texting campaigns also offer a venue for running creative fundraising campaigns. Your booster club can have people pay to have a friend or family member's house "attacked" with posters and other items promoting school spirit and support for your team. Your team members might provide gardening or cleaning services for a fee. Whatever type of campaign you wish to run, it is possible to promote the information through texting. Interested parties can simply text a keyword to your number to show they are interested. Then, you get in touch with them about the particulars and/or send them a link to your web page with more information.
Booster club text campaigns facilitate your fundraising efforts and help you to do much more than traditional campaigns allow. It is a cost-effective option that fits into most budgets, helping you to enhance the effectiveness of your campaign without taking away too many of your much-needed profits.
Contact us to learn more about how texting can be used for fundraising and other activities for your booster club.