January 25, 2016 —

Club Texting
Starting and running a bakery seems simple enough -- create delicious treats with sweet, gooey frosting and watch the money roll in. However, no matter how yummy or sugary your baked goods, you have to open your doors and get the customers to your bakery if you want to share your pastries, bread, cupcakes, and other treats with the world. One quick and easy method to increase sales at your bakery is through creative text marketing messages.
Don't Forget National Donut Day
Effective text marketing is more than just blasting your subscribers with random text messages. Bakeries have an edge over other types of businesses simply because of the many holidays and events in which customers rely solely on baked goods. Make sure you are sending out text messages on the big dates but don't forget the holidays and events that aren't always as popular like Secretary's Day, Boss's Day, and of course, National Donut Day. Even if your particular bakery doesn't offer donuts, it doesn't hurt to give your customers an excuse to stop by for a treat.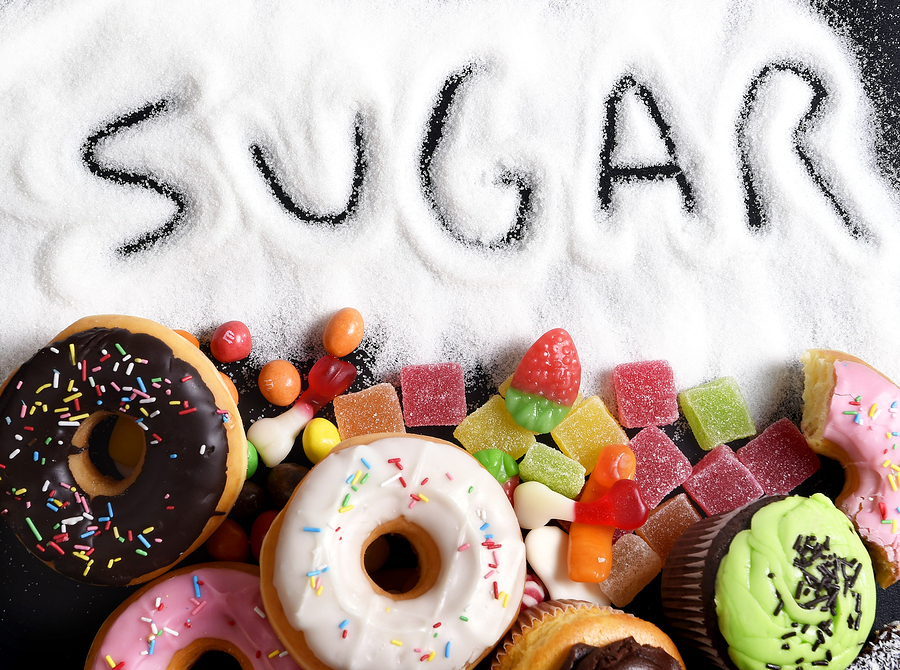 Every day should be donut day.
Send Drool-Worthy Picture Messages
If the popularity of platforms such as Pinterest and Instagram are any indication, people love pictures of food. In fact, the top Pinterest pins are often those including some type of exquisite dessert or baked good. When you send out your text messages, make sure you include a picture of the bakery's cake of the day, an assortment of pastries, or products that are brand new to your bakery. Just like the aroma of bread baking, picture messages can lead hungry customers directly to your bakery.
Skip Boring Messages and Opt for Text to Win and Exclusive Offers
While it's important to occasionally include special deals and discounts in your text marketing campaigns, make sure you aren't sending offers that are too easy to ignore. Unless it's during the holiday season, customers are unlikely to go out of their way for a 10 percent discount on a $2.00 pastry. However, if you can text an offer to win big or an offer that feels exclusive to the customer, you not only establish a more personal relationship, but there's a better chance he or she will stop in at your bakery.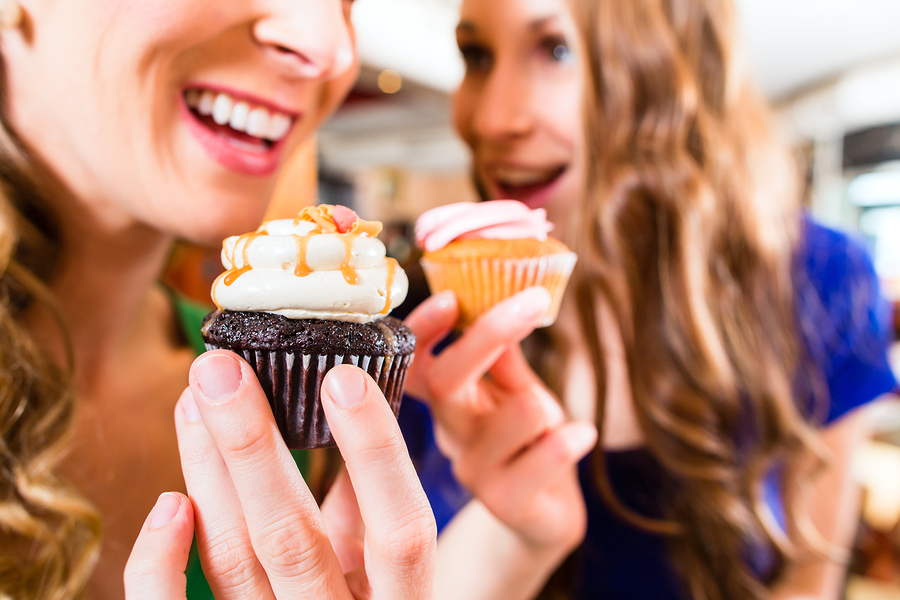 Bring your BFF for a special treat.
Spread the Sugary Love and Bring a Friend
At first glance, it might seem difficult to involve others in personalized texting campaigns. However, you can encourage your customers to share and forward text messages in order to help spread the word. Further, consider text marketing campaigns asking customers to bring a friend with them to the bakery in exchange for a special treat or offer. This not only gets your customer to your bakery but can translate to new customers in the future.
Inspire Sharing in the Workplace
Let's face it. Everyone at work loves the person who brings in the donuts and the day just goes better if you start out with treats. When you send out your text messages, make sure you include offers for the workplace. Provide special deals for coworkers and employers, and before you know it you'll turn entire companies into fans of your baked goods.
You have an assortment of delicious baked goods, now you just need to get your customers to the bakery. Contact us to get started on a creative text marketing campaign for your bakery.