June 1, 2015 —

Club Texting
Text message marketing is an inexpensive way to engage with customers and increase your sales. Mobile phones have become invaluable shopping tools for customers. Approximately 79 percent of mobile owners use their phone for shopping, and around 62 percent use them at least once a month to research potential purchases. These numbers are not just related to online shopping; those who often use their mobile phones as shopping tools spend 25 percent more money in store than those who do not, according to BestBuzz.
If you have a brick and mortar store, restaurant, club, salon, or other business or organization, you can use your space to advertise your mobile program and increase the number of subscriptions. You simply have to follow one or more of the following five creative methods for informing customers about your campaign.
Prominently Display Posters and Flyers
One of the best ways to use your physical space to increase subscriptions to your mobile program is to simply create custom ads and post them in high-traffic areas. You can display signs, banners, and other print advertisements that inform customers of your text message program near your registers, in the bathrooms, on or near the bar, in restaurant menus, at the end of an aisle, and more.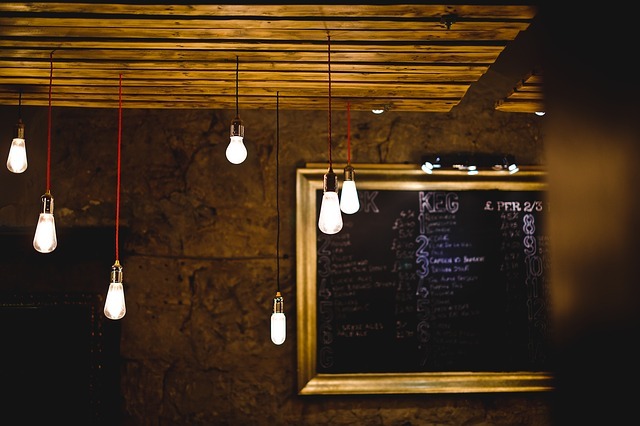 Even a blackboard menu can advertise your text campaign.
Although you do not want to overwhelm your customers, you should have more than one of these custom ads on display to increase awareness.
These ads will be even more successful if you include some special offer or incentive for signing up. Therefore, the best notice will ask your customers to text a keyword to a certain short code for a special discount they can use that day or in the future.
Piggyback on Other Promotions
Another way to capitalize on your in-store advertising is to piggyback off of your other advertisements and promotions. Approximately 70 percent of brand decisions are made in store. In-store advertisements can significantly influence customers' buying decisions.
Whenever you create posters and flyers about a new product, service, or event, consider adding a line about your text updates with a keyword and short code at the bottom. Additionally, you can use your mobile subscriptions as a way for customers to learn more information your products, services or events. On the same posters, add a call to action that encourages customers to text to learn more. Once they have sent a text, they will be subscribed to receive other offers and messages from your business.
Your Employees
You do not just have to advertise on your walls or registers; you can also use your employees to help spread the word. They can wear buttons or nametags with a message about your mobile program. Additionally, the employees can verbally inform customers at the register or other areas of your store about your text message offers and updates to increase awareness.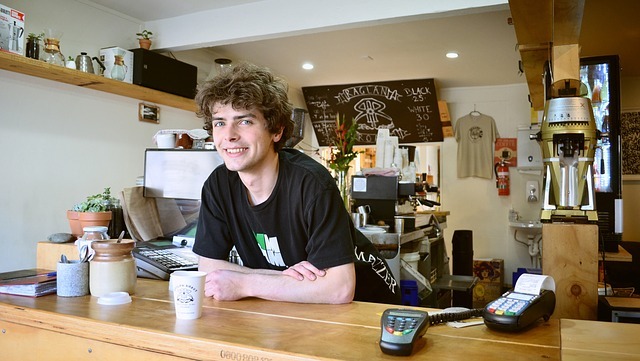 Have your employees spread the word.
Special Calls to Action on the Receipts
Whether your company is a club, restaurant, store, or other type of business, you probably have some form of receipt available for customers after they make purchases. This is the perfect place to include a message encouraging your customers to opt into your campaign by texting a keyword to a short code. Most people read the receipt at some point to reconcile their bank accounts, so this method can be quite effective for increasing your mobile subscriptions.
Link to Other Social Media Efforts
Another way to advertise your mobile subscription service in store is to tie it into your social media marketing creative. You can offer special promotions for scavenger hunts, check-in, photo tags on social media, and more. You can also add posters with QR codes in your store that will have additional information about an event or product. Integrating your mobile and social media marketing efforts can help you extend your reach.
To make the most of your text marketing efforts, you need to include information about your mobile program in a comprehensive marketing plan. By adding info to your print ads that you already have in store, you can ensure that customers are aware of your text updates, increasing the number of people who will choose to join the list.
Learn more about how SMS messages can increase sales by reading this ClubTexting blog post.