October 3, 2016 —

Club Texting
The movie theater industry is in crisis with the advances to the home theater. In 2016, the film industry is expected to sell fewer movie tickets than it has in decades. In addition to just trying to get people into your seats, you also have to compete with other theaters. One way to increase customer loyalty and get customers to leave their house and come to your theater is text message marketing. This is a versatile marketing medium that provides a way to directly engage with customers.
Loyalty Rewards Program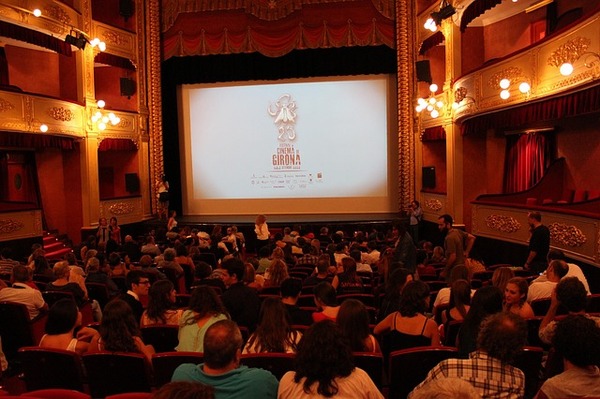 Reward customers for coming back to see more movies at your theater.
There are many cinema chains and companies competing for the same customers. It is important to elicit customer loyalty. It is much easier -- and cheaper -- to market to and convert those who have already frequented your theater than brand new customers. Reward those who come back with a loyalty rewards program. It is possible to use your text message marketing program to do this. Group your subscribers by their behavior, including those who frequent your business. Then, text them special, exclusive VIP offers to get them to continue coming back.
It is also beneficial to use your SMS marketing program as your reward program. Anyone who signs up becomes a member of your movie club, receiving special discounts and valuable information about movies.
Deals on Movie Tickets and Concessions
Many people choose to watch movies at home rather than the theater as a way to save money, especially with the price of movie tickets increasing. Discounts and offers provide a strong motivator to get people into your theater. Promote your text message marketing program as a way for customers to receive exclusive deals on movie tickets and/or concessions. Then, text your customers with periodic deals and see your attendance numbers increase, helping your overall bottom line.
Keep Moviegoers Informed of New Releases
Not everyone is a cinephile, so they might not know what that a movie is coming out that they want to see in the theater. Your text message marketing program provides a way to keep your customers informed of all the latest movies released. Every week, send out a text highlighting the must-see movie or movies released that week, as well as a link to your website that details the other movies in the theater. Include a link to a trailer or other information about the movie as well to help them know why they need to see it.
However, it is important to remain within the 160-character limit for text messaging. That is where links provide benefits. An example text is
"Check out the trailer for [movie] to see why it will be what everyone is talking about on Monday. Don't miss out. See the showtimes for all movies."
Ticket Ordering
Another element to add to your texting program is an easy-to-use ticket ordering system, such as a link to your online ordering system. Add a limited-time offer to the text for even more motivation to act right away. It is also convenient for people to walk right up to the door of the theater and show their tickets right in their text message without having to print anything out.
This is easily added to another message you send out, including those already discussed. For example, send out a text message promoting a certain movie opening that weekend and include a discount just for that movie and a link to the online ordering system. For example,
"Catch [movie title] this weekend and save $2 on your ticket. Click here to order online and redeem this offer. Deal expires [date]."
Show Time Information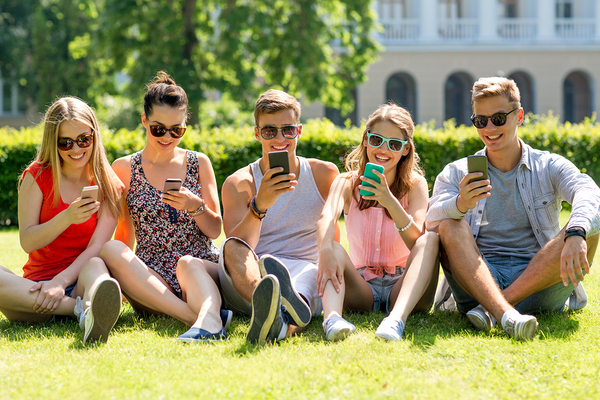 Make it easy for people to find out what time a movie is showing.
Another service to offer your text message marketing subscribers is an easy way to find information about show times. One way to do this is to create a group of subscribers who wish to have alerts about weekly show times. Then, create a message that highlights the most popular movie times and includes a link to the rest. Additionally, you can set it up for people to text you a keyword, such as SHOWTIMES, and receive an automated reply with a link to your page.
However, you can also offer even more personalized service. Each movie could have its own keyword and auto-response. For example, a person could text a keyword such as XMENTIMES to find out the show times for the latest X-Men movie. Each movie would have its own personal keyword for this purpose.
There are many other ways that you can provide customer service and other information for value to your movie theater customers through your text message marketing service. The most important thing is that you find something that meets the needs of your customers and inspires their loyalty.
Contact us to learn more about using texting messaging to attract customers to your theater.