June 15, 2016 —

Club Texting
SMS marketing is a powerful tool for any marketing campaign. It has a high open rate, has a high engagement rate, and is liked by most customers. However, as with any medium, there is the potential for disaster. By knowing the most common mistakes companies make, you can learn to avoid them and improve the chances of your campaign's success. The following are the worst mistakes you can make, along with some simple tips on the best way to avoid making them for a more successful campaign.
Too Many Messages ... Or Too Few

Find the right frequency of messages to keep your subscribers happy and engaged
One of the easiest mistakes to make when you start an SMS marketing campaign is to use the wrong frequency at which you send messages. If you send them too frequently, such as every day, then your subscribers may feel bombarded with texts and decide to opt out. However, if you only use text marketing as a one-off marketing campaign, then you miss out on many of the advantages of the medium. To avoid both of these mistakes, you need to find a frequency that works well with your campaign by monitoring your analytics. Generally, the ideal frequency is between two and four texts per month.
Wrong Type of Message
Another common mistake is to send the wrong type of message to your consumers. One of the most important aspects of any successful campaign is that it offers something of value to the customers. If you send messages that your subscribers do not want to receive, then they will opt out in droves, and you will also have a hard time getting people to sign up. That is why it is important to undertake market research prior to starting your campaign and do some test runs before a larger launch of your program. This gives you the information you need to develop valuable content that your customers will actually want to receive.
Not Using Exclusive Content
SMS marketing works well as part of a multi-channel integrated marketing strategy. In this scenario, you will have several channels through which you communicate with your customers, such as email and social media. If you send the same message to your followers and subscribers on every medium, then you lose the chance to have the same customer signed up on multiple channels. To keep more text message subscribers, it is essential that you send out exclusive content to the medium. You also want to avoid sending out the same message every time. This reduces the motivation for your customers to take action because they know that they will receive the same coupon at a later date.
Not Getting Permission
The most detrimental mistake you can make in your SMS marketing campaign is to send messages to people for which you do not have permission. This not only potentially annoys and frustrates customers; it is also against the law. You must have written permission from your subscribers that they wish to receive the type of messages at the frequency you plan. To avoid this mistake, simply be clear about your program when people opt in, make it easy to opt out, and send out information to your subscribers any time you make changes to the frequency or other aspects of your program.
Using Abbreviations and Other Text Speech
When you only have 160 characters through which to create a message, it can be tempting to use abbreviations and text speech. However, this makes your text message appear unprofessional and might create confusion for some subscribers. Therefore, you want to always use the full words except for well-known abbreviations that would make sense in any marketing medium, such as the abbreviations for states.
Sending Messages at the Wrong Time
Another common mistake companies make when they first start out with an SMS marketing campaign is that they send out the messages at the wrong time. Texts are an interruption, so you want to be sure that it is a positive one for your customers. This means you should avoid sending messages at times that may be inconvenient, such as early in the morning, late at night and during rush hour. For some businesses, it may be best to avoid sending messages on the weekend as well.
Not Including a Call to Action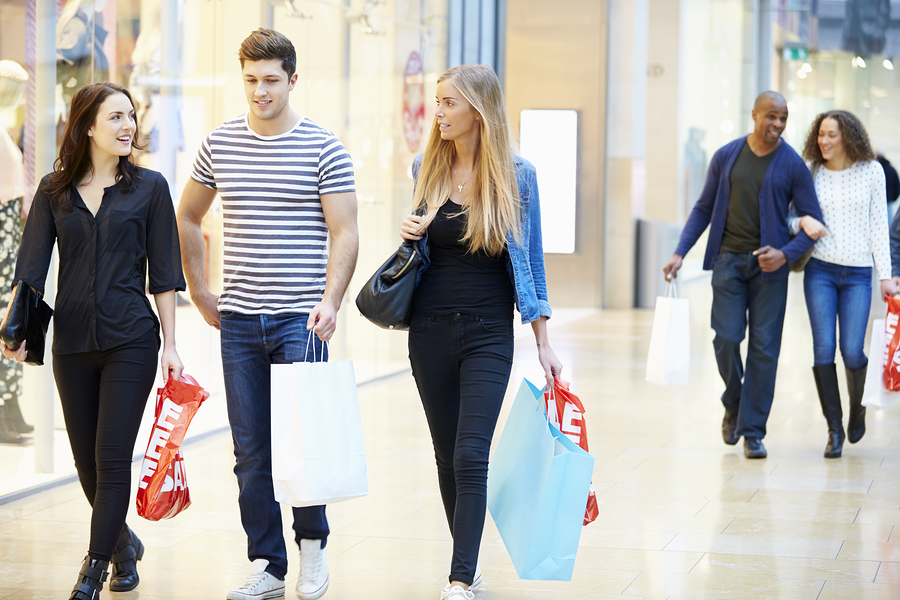 Include a CTA to motivate people to buy your products or services
When you send out a text message to your customers, it is important that it includes a call to action. If there is not a clear CTA, then your customers do not know what action you wish them to take, whether it is signing up for something, shopping for your products or using your services. You should have a CTA in your messages that is as prevalent and clear as the ones in your other marketing channels.
By avoiding these common mistakes, you will create a stronger, more successful SMS marketing program. Even when you take precautions against common issues, it may take some trial and error before you find the perfect set up for your SMS marketing campaign that best matches the wants and needs of your customers.
Are you ready to start a text message marketing campaign that avoids these common mistakes? If so, try ClubTexting for free. By the way - this is our Call to Action for you!