January 18, 2015 —

Club Texting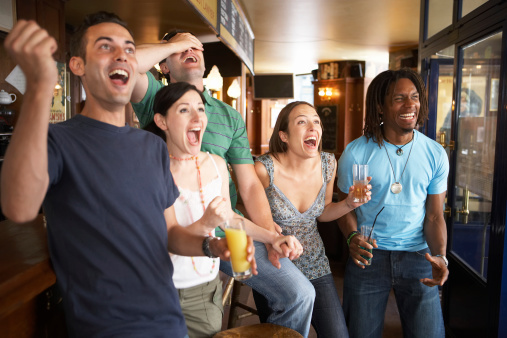 Super Bowl Sunday is a popular time to socialize with friends.
Super Bowl is a big deal in the world of sports. A record-breaking 111 million people tuned in to last year's matchup between the Broncos and the Ravens. Sports fans plan parties at home and search for the best bars and clubs in town to enjoy the game. If you are interested in attracting more patrons to your business for this year's big game, there are a number of approaches you can take. Among the most effective is creating a mass texting campaign to grab the attention of local consumers. Here's how mass texting can make your Super Bowl event a winner.
Raising Awareness about Your Event Quickly
February is approaching fast! New Years is over and the next big social event for many people is the Super Bowl. Many bars and clubs have already begun marketing their businesses leading up to the big game. Potential customers are mapping out their monthly calendars and thinking about their Super Bowl plans. If you feel like you're a little behind with your marketing efforts, a mass texting campaign can help you get ahead of the game again. Long code text marketing campaigns can be set up quickly, and mass texting is an effective way to raise awareness about your business in time for the Super Bowl. Recent data estimates that text messages have a 98 percent open rate. Mass texting represents a huge opportunity for your business.
Sharing Information about Special Promotions
Many bar and club owners choose to run exclusive promotions related to the Super Bowl. Perhaps you're planning to offer customers a discount or your business has a special menu featuring delectable game day appetizers. Consider using mass texting as a channel to share information about any specials you're having in honor of the big game. Many potential customers have a hard time resisting a good deal, and a well-crafted text marketing campaign can help you attract their attention as the Super Bowl approaches.
Ongoing Benefits of Mass Texting
Not only is mass texting an effective way to connect with mobile users before game time, it can also be used as a tool to improve customer loyalty for the long haul. Once potential patrons opt-in to receive communications from your business, you can connect with them over time to share information about promotions, new menu items, etc. Mass texting is a great way to raise awareness about your business and keep customers coming back again and again.

Make this year's Super Bowl Sunday a smash hit at your club or bar.
If you're interested in attracting more customers to your business for the Super Bowl this year, mass texting is an effective way to do it. Long code mass texting campaigns can be created quickly and used to transmit information about special game day promotions your business is offering. Open rates for text campaigns are high, especially when you're providing an enticing incentive for your audience. Text message marketing can also be used to improve customer loyalty over time. If you're interested in launching a mass texting campaign to reach new patrons ahead of game day, try ClubTexting for free!