September 30, 2016 —

Club Texting
Halloween is always a fun time of year where people young and old alike enjoy dressing up and consuming copious amounts of sugar. It is the perfect time for businesses to run promotions or host events. SMS marketing provides the perfect medium for taking advantage of this holiday to connect with customers and drive new business. If you are unsure what type of messages to send out, try one of the following Halloween-themed texts.
Halloween Party RSVP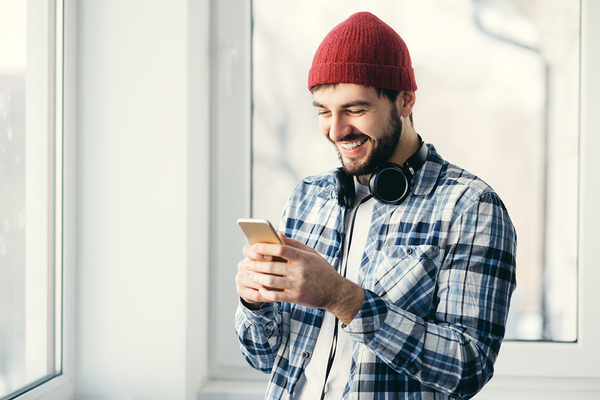 Make it easy to RSVP to your party with texting.
If your business celebrates Halloween in style every year with a monster-size bash, then leverage your guests to improve your SMS marketing campaign. Ask those who register for your party to sign up for your texting program. On the invitations and flyers, use texting as the call to action. When people want more information, they will text a number and get a response.
It is also possible to use your texting program as a way to get people to RSVP for the party. They simply have to text a keyword and you know they are coming. As a bonus, you get their number to use in various SMS marketing campaigns to get them to patronize your company. Remind your followers about the event via text the day before to improve attendance.
What's Your Favorite Scary Movie?
A holiday like Halloween is perfect for engaging audiences with themed messages, including polls. Ask them to name their favorite scary movie or their favorite monster. There are numerous other holiday-themed polls you can run, including their favorite candy, whether they trick-or-treat, if they like haunted houses, and more.
To run the poll, create a few keywords that match answers to a specific question. Then, text the question and the answers and let your subscribers text the keyword that corresponds to their answer. For example, text "Who scares you the most? Text Dracula, Frankenstein, Wolfman or Other to vote." For additional engagement, promote the polls in your store, social media posts and digital marketing properties. Engagement increases brand loyalty, which ultimately helps your bottom line.
Don't Get Tricked in This Hunt For Treats
Halloween is known for its candy and treats. Adults and kids love any excuse to indulge. Run a contest with your SMS marketing program to get people involved and engaged with your company. This can be as complex as a scavenger hunt or month-long trivia game. Alternatively, it can simply be a text-to-win contest. Offer a special Halloween-themed grand prize. For additional motivation to play, offer participants some benefit for entering, such as a discount on your products or services.
Exclusive Sale on Costumes, Candy and/or Decorations
There are so many Halloween goodies that people wish to buy, including costumes, candy, and decorations for their houses. More than 157 million Americans celebrate the holiday in some way. The cost can easily add up, with the average person expecting to spend $74 on the holiday. To stay within this budget, many people search for ways to save. Run an exclusive sale through your SMS marketing program that lowers prices on all your Halloween goodies. This will not only drive your business during the holiday, but you will also have more people sign up to your texting program. With regular texting and future offers and deals, you will have more chances to convert them to customers down the line.
Dress Up For a Discount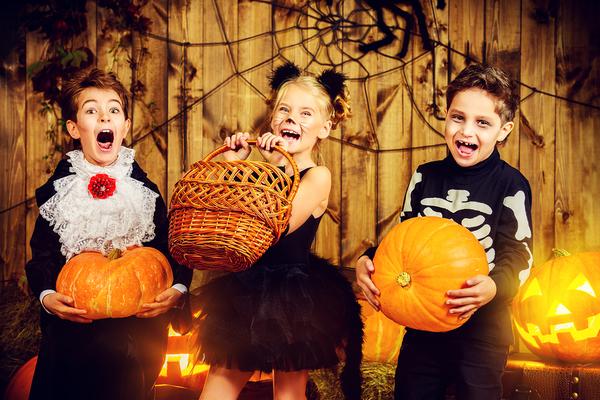 Provide discounts to customers who come in wearing their costumes.
Encourage your customers to dress up and visit your store to help extend the Halloween fun. Send a text to your subscribers that offers something for free or a huge discount to those who come in on a certain day wearing their costume and showing the text. Many people already have their costumes, so they will easily be able to take advantage of such a sale. This also increases customer engagement for enhanced business opportunities.
There are many ways to take advantage of SMS marketing to drive business this Halloween. Plus, once you have a strong campaign going, it is possible to continue to leverage this beneficial medium to continue to drive business and engage with your customers all year long.
Ready to get your Halloween campaign up and running? Try ClubTexting for free to get started.