July 13, 2016 —

Club Texting
As a bowling alley owner, it is important that you find ways to attract new customers while also retaining your most loyal clientele. One method of communication that does both is SMS marketing. Use it to promote your events and bring in new business while also keeping your league members and other loyal customers informed of events and other pertinent information.
The following provide a few key ways to incorporate texting into your marketing strategy to increase business and reach your business goals.
Reward People for Signing Up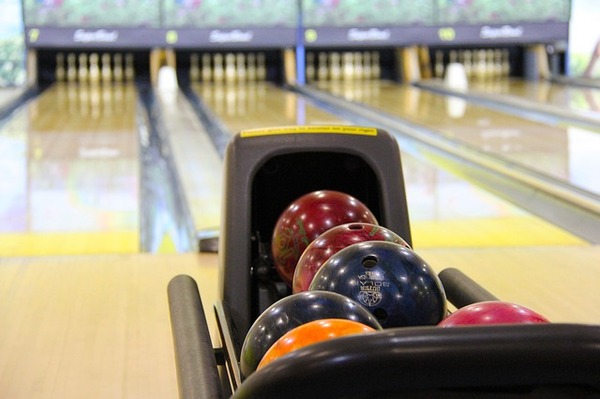 Offer a free game for those who join your text marketing program.
To attract and engage customers who occasionally visit your bowling alley and turn them into more regular patrons, it is important to remain in continual contact with them. One way to do this is to get them signed up for your SMS marketing program. By instantly rewarding them for doing so with a discount, such as a free game or free shoe rental, then they have motivation for opting in to your program.
If you advertise your text marketing program and offer an immediate discount in your bowling alley near the entrance and point of sale, then you motivate those looking to save money that night to sign up for the instant discount. Then, you have them on your list and continue to provide deals through regular messages that entice them to come in again.
Last Minute Deals
People carry their cell phones with them everywhere, which is just one reason that SMS marketing has an amazing 99 percent open rate with most texts read within just three minutes. Take advantage of this by sending out limited time offers and last minute deals. The time restrictions further motivate people to take action right away.
You can do this with scheduled deals that are part of your overall strategy, and you can also take advantage of this to turn around a slow night. When you feel that you want to boost your attendance on a particular night, send out a last-minute, limited-time deal to your subscribers. They will be more likely to choose you when they determine what to do that night with their friends and family members.
Promote Special Events
Although SMS marketing plays a key role in driving business through discounts and promotion, it also provides space to communicate with your customers. It is important that the messages you send to your customers always include something of value, which could be more than just a discount or offer. This includes information on your special events, such as nights where you offer cosmic bowling, karaoke, live music, or anything else. It is also beneficial to send messages that remind people of these events so they do not forget and miss out, and so you have a higher attendance for that night.
Drive Interest in League Bowling
A significant portion of your customers are already regulars, and some might also be part of league play. One way to do this is to target a particular group of clients with league promotion.
Text marketing makes it easy to group your members and send targeted messages. You use demographic and behavior pattern data to determine which clients are most likely to be interested in joining the league. Then, create messages that promote the league and possibly provide discounts for new members or teams to join. This helps drive your league membership, which, in turn, helps your overall business.
Create a Special VIP Group
You have the ability to create as many groups as you want out of your SMS marketing subscribers. You can use these groups to develop targeted messages that have a higher impact. One group that can be a key component of any texting program is a VIP group. In this group, include your most loyal customers. Then, send out exclusive deals, discounts, and other rewards to them. This could create interest and desire for customers to reach the level to become a VIP member and likewise receive these discounts and rewards. This, in turn, drives repeat business, which boosts your bottom line.
Text Call to Action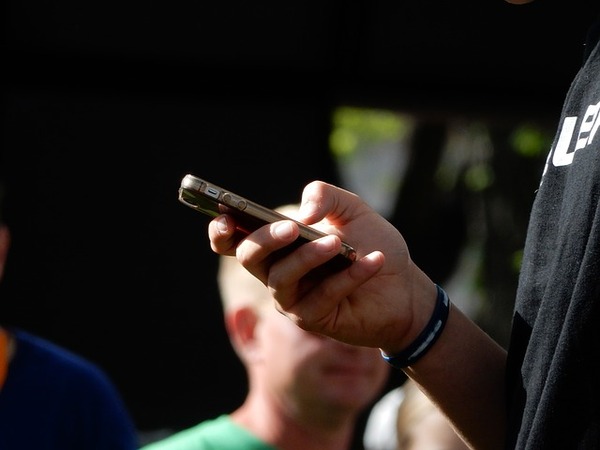 People can text from anywhere, which is why it is such a powerful CTA.
SMS marketing is not just about the messages you send to subscribers, although that is important. It is also about offering a simple call to action to add to all of your marketing and advertising ventures. You can simply add a keyword and short code to any ad, whether in print, online, or on TV. When people see the ad, they just pull out their phone and text a keyword to get more information about your bowling alley or to sign up to receive a discount. Texting has eight times the engagement rate of email and is one of the best calls to action from which to choose. This helps all of your marketing efforts have a stronger outcome.
Contact us to learn more about how to incorporate texting in your bowling alley marketing strategy.